April is Financial Literacy Month. As the COVID-19 pandemic continues to impact our lives, many Americans are facing issues they couldn't have imagined…
By Christian Mango 
|
April 23, 2021 at 01:40 PM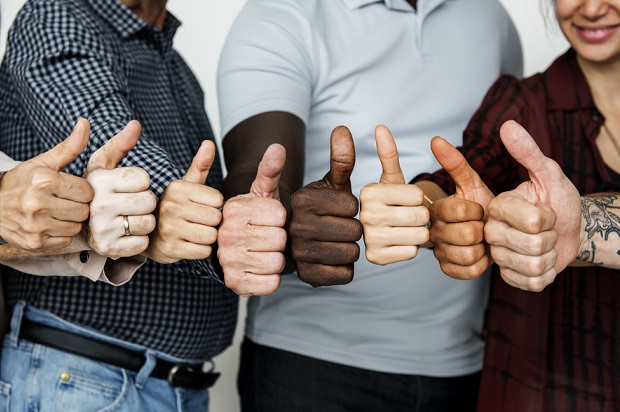 April is Financial Literacy Month. As the COVID-19 pandemic continues to impact our lives, many Americans are facing issues they couldn't have imagined mere months ago. What began as a public health threat quickly transformed into something much larger, not only impacting our physical well-being, but also our financial well-being. The pandemic really shined a spotlight on the financial insecurity of many American's.
According to Willis Towers Watson's 2020 Global Benefits Attitudes Survey, as many as one in four employees say their financial situations have deteriorated because of the pandemic. Too many American's were left ill-prepared for the financial shocks the pandemic caused, whether that was having inadequate emergency savings to cover things like losing a job or unexpected medical expenses.
There have been some attempts to help alleviate the immediate problem such as the U.S. Governments' Economic Stimulus Bill. But there are other ways to help, both now and in the future, to improve financial literacy.
Only 21 states require students to take financial literacy courses to graduate high school, but the problem is we begin to develop our relationship with money as early as age 7. Best-case scenario is that there's a gap of 10 years or so before we actually learn about the basic functions of money, the worst case scenario we never do.
Because of that financial literacy gap, it's no surprise that American workers are increasingly turning to their employers for help. The opportunity for employers to help bridge that financial literacy gap and play a crucial role in helping employees improve their overall financial wellbeing has never been greater.
How employers can relieve employee financial stress
The data speaks for itself, Americans have a financial literacy problem and that's causing a financial stress problem. Prior to COVID, employee financial stress was at epidemic levels. Too many people were living paycheck to paycheck, struggling with consumer debt, spending more than they made, having nothing saved, and not putting money away for retirement.
According to a PwC survey, American employees reported that 54% of their stress was caused by financial challenges, more than their jobs, relationships, and health concerns combined. And now, according to a recent report from John Hancock Retirement, employee financial stress has doubled since COVID-19 began.
When employees are financially stressed, they are less happy, healthy, engaged and productive, and that has a negative effect on the employer's bottom lines.
Over the past decade, the need for employee financial wellness programs has increasingly gained interest. Offering a financial wellness program to employees was once largely considered a "nice-to-have," but the impact that COVID has had now suggests it is now a "must-have" employee benefit. Employee wellbeing is critical to a company's success.
Employees are the most valuable asset to an organization and employers are uniquely positioned to support their employees' financial wellbeing. It's not only the right thing to do, but it makes good business sense.
Employers can alleviate employee financial stress by adding a financial wellness program to their list of employee benefits. Most employers already have programs related to physical health and wellness, so adding financial wellness programs offers employees a more comprehensive and holistic approach to overall wellness.
Employers that embrace financial wellness solutions can see a big payoff in retention, performance, well-being, and health care costs. Embracing financial education tools and resources, and educating and encouraging employees to use them, can go a long way toward reducing employee financial stress and boosting employee productivity.
Why a holistic approach to wellness works
When adding a financial wellness program to your business, promoting a holistic approach is critical. Financial wellness programs need to help people holistically with all of their financial goals, not just retirement. Retirement is only one piece of the financial wellness puzzle, but there is so much more. An effective financial wellness program will help support employees across a wide range of topics including budgeting and debt management, building adequate emergency savings, establishing and understanding credit, and beginning to save for the future.
It must also be actionable. If employers truly want to help employees develop improved financial literacy and reduce financial stress, they need a financial wellness solution that provides employees with personalized action steps to establish goals and track progress to get employees to change behavior and create good financial habits.
And it must be customizable. No two organizations are the same. No two workforces are the same. So, it's important to be able to design customized education solutions that make sense for their organization.
If employers truly want to help employees develop improved financial literacy and reduce financial stress, they need to offer a customized financial wellness program that truly meets the needs of all employees and helps them take action to change behavior and create good financial habits. Only then can you begin to complete the financial wellness puzzle.
How to find the right financial wellness solution for your company
As more and more financial wellness offerings are introduced into the benefits marketplace, employers will need to evaluate these products and services carefully. Retirement plan advisors have an important role to play in helping employers select a financial wellness solution that makes sense for their organization and their employees.
The first step is to help organizations better understand their employee's specific needs and then design customized education solutions around those needs. As mentioned previously, these programs should be holistic in nature and embrace health, wealth, and broader benefits. They should also track progress and success and continually ask for employee feedback and input throughout the process to help refine the program and provide education based on their specific needs.
Programs also differ in their delivery methods, so it's important to find one that works well for your company. Typically, financial wellness programs are either digital (website and/or app), phone bank, or a combination of personalized advice from a live financial advisor or coach -and- technology.
Studies have shown that programs that include a live financial advisor or coach are the most effective. Providing that personalized one-on-one coaching has proven to boost employee engagement, change behavior, and create good financial habits.
Bottom line
This past year has, unfortunately, put a financial strain on many Americans. At the same time, it has opened the door for important conversations about the need to boost financial literacy and education. Employers are realizing now more than ever that they can help bridge the financial literacy gap for their employees and help them improve their overall financial wellbeing.
Christian Mango, AIFA, is the president of Financial Fitness for Life, a leading financial wellness solution providing in-person employee financial coaching coupled with best-in-class technology.
Original Post: BenefitsPro